Welcome note from
Carlo Essagian …
Thanks for visiting …
I feel privileged and grateful to be working in the field of my dreams alongside some of the finest talents and internationally recognized personalities in the entertainment industry.
In this site I hope to keep you posted on my voyages as an actor, director and producer and share some anecdotes to keep you entertained as well.
Please feel free to leave a comment … Thank you.
Carlo Essagian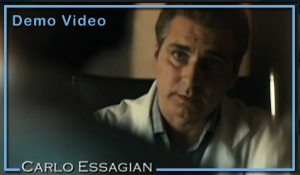 Online soon!